We design and install custom RV solar systems for customers throughout Nevada (Reno / Sparks / Lake Tahoe) and California, and the Northwest. We also provide routine RV service, upgrades, and repairs. In addition, we also perform Mercedes Sprinter maintenance.
Solar panels and Lithium battery Upgrades
Seasonal Winterizing / dewinterizing
Hydraulic & electric Leveling Systems
Suspension / Shock Upgrades
Troubleshooting / Repairs
mercedes sprinter maintenance
Basic Drivetrain Maintenance / Oil changes
flat towing systems / Brake controllers
we are a certified roadmaster installer / Dealer
presale inspections / roof sealing / leak prevention
We know RVs.
We know a thing or three about your new or used RV. Many jobs can be done on-site at your location, or even at a storage facility if your travel trailer, camper, fifth wheel, motorhome or pop-up is not at your house. Now offering thorough pre-sale inspections for your new or used RV in Reno and Sparks NV.
Upgrades, repairs, enhancements, inspections, modifications, restorations
Whether you own a late model RV in need of a few tweaks or even a cool, late 80s early 90s Toyota motorhome or a vintage 70s Airstream that could use some freshening up or modern conveniences, we can straighten out the kinks and get you back on the road. Or back to the beautiful lakeview. Wherever you want to be in your bountiful RV, we can help with that.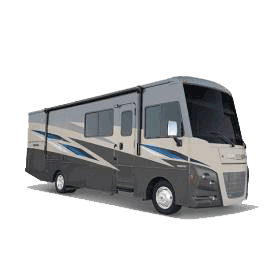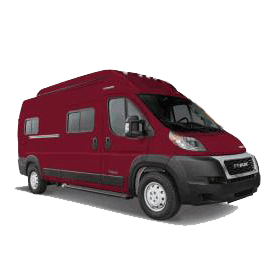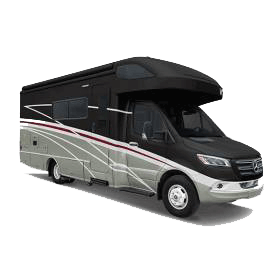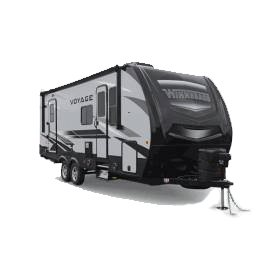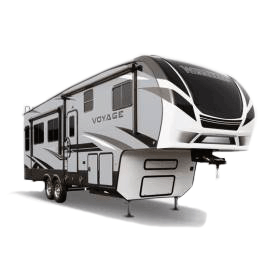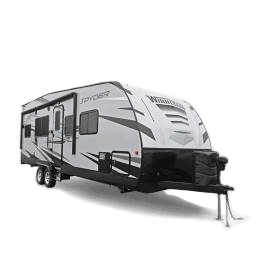 Frequently Asked Questions
Can you explain the process of getting a solar system / uprade?
First of all, we absolutely love solar, and we're your #1 choice for designing, installing, and optimizing the solar system you've always dreamed of.
Here's how the process of getting your RV solar system installed works:
1.) Text, email, schedule online, or call us to let us know you are needing a solar system. The easiest way is to use our online booking app. Choose the earliest available time-slot and select Solar for your service.
2.) We will schedule a brief call to determine the size, scope, and needs for your system, along with your budget.
3.) Our lead technician and designer will build a system, sourcing all of the major 'known' components for your system from our 10+ vendors in order to optimize your system according to your needs.
4.) You will be invoiced for the components, and once we receive the parts, we will schedule you for a drop-off of your RV at our installation hub in North Reno.
5.) Once complete, we will bill you for the labor and schedule a pick-up for you, along with a complimentary walkthrough of the system to make sure you understand how to operate your new solar system to take full advantage of the new technology.
We have built dozens of custom solar systems for customers throughout Nevada, California, Arizona, Oregon, and Idaho. Because of the incredible demand for these systems, bear in mind depending on our current backlog, it may take a little bit before we are able to start your system (depending on the time of year and current backlog, which will be discussed as well).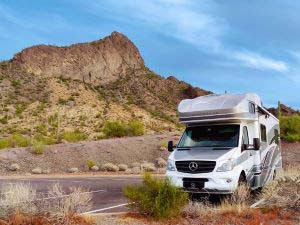 What Sprinter services do you offer?
We are able to handle your fleet of Sprinters or your Sprinter-based RV, saving you money compared to the dealership. The services include all Schedule A and Schedule B services prescribed by Mercedes-Benz including fluids, filters, etc.
Custom Water Filtration System for my RV
Your RV may have come with a half-hearted water filter from the factory, but it's not necessarily up to the standards you're used to at home. While plugging into various water sources at a wide-ranging degree of campgrounds, you may encounter water that is dirty, hard, smelly or funky. That's why a filtered water system in your RV is important.
These systems remove impurities, chemicals, bacteria and odors from the water.
The water tank is like a storage unit that keeps the filtered water for later use. You've already got one of these, but since we can't see inside of it or clean it regularly, it's important to have the water filtration system to ensure you're safe.
Advantages of a custom RV water system:
Save money on bottled water and avoid plastic waste.
Protect your health and avoid waterborne diseases.
Improve the taste and quality of your food and beverages.
Extend the lifespan and performance of your plumbing and appliances.
Enjoy more comfort and convenience by having filtered water on demand.
A filtered water system for your RV is a smart and fun way to enjoy clean and safe water wherever you go. It can provide you with fresh and delicious water that will make you happy and hydrated.
If you want to learn more about filtered water in your RV, contact us today!
Other booking questions? Dates not available?
Desired date(s) not available on our online booking system?
Looking to do a solar system upgrade or installation? 
Text us at 775-249-9943 or email [email protected] with the make/model/year of your RV and a brief description of your solar needs, and we'll get back to you within one business day to schedule a brief consultation over the phone.
On this call, we will provide an approximate date to begin your solar project along with a ballpark price estimate. Thank you for your patience; we are unusually busy with solar installations, but we are excited to work with you!
Many of your questions may be answered by visiting the FAQ on this page (See: Can you explain the process of getting a solar system / upgrade?).
What kinds of RVs do you work on?
We can service, repair, and upgrade your Class A (gas or diesel), Class B, or Class C motorhomes. We also work on travel trailers, fifth wheels, and pop-ups. Basically, if it's got wheels you want to sleep in it, we'll crack our knuckles and dive in.
What are your rates / prices?
We are extremely competitive and fair. There will be an $80 travel fee* to visit your location, plus a minimum one hour of labor charged unless otherwise specified on site at your location. Labor is $160/hour** and parts are extra. Some services are flat rate such as winterizing and oil changes, and include parts and materials. On average, you will save with us compared to the other shops in town. Some services you may save as much as $5,000 or more. We specialize in hydraulic leveling systems and have a relationship with the industry's top parts suppliers. If you're doing a larger job such as a full solar install or hydraulic leveling system, these jobs will be done at our location in Reno and the travel fee will not be assessed.
*up to 20 miles – additional travel fee applies for greater distances
**overtime rates apply after 5pm ($100 trip + $185/hr between 5-10pm and $150 trip + $195/hr between 10pm-5am)
How quickly can I get service?
We are a small family-owned shop so we can't crank out hundreds of RVs every week. We focus on quality over quantity, but we still want to help as many people as we reasonably can. With that in mind, expect peak seasons to be busier than the winter.
We have an online scheduling system built into this website that you can use to place a service request. All requests go into a 'pending' status until approved. While we try to accommodate your desired time and date, please understand we may be working on several other projects and need to ensure everything is done right before we take on a new project. 
Do you offer winterizing services?
Absolutely. Winterizing is one of the most requested routine service requests we receive, and we're happy to help out.
Do you work on engines/transmissions?
We focus primarily on the coach itself, and not the drivetrain of your RV. We can, however, do light-duty services such as a chassis oil change, battery swap, some generator maintenance, etc. If in doubt, just ask!
Do you perform pre-sale RV inspections?
Yes we do! Whether you're purchasing a new or used RV, these vehicles are extremely complex with many critical components both major and minor. We offer complete pre-sale inspections for your RV, including thorough testing of all of the vital systems. Don't risk purchasing an expensive vehicle without first ensuring everything works as advertised. Our inspection packages start at $250 for a basic two-hour inspection, with more comprehensive packages available for larger RVs requiring four or more hours.
What areas do you service?
We service Reno, Sparks, Carson City, Spanish Springs, Lemmon Valley, Stead, Truckee, Lake Tahoe, Minden, Gardenerville, Fernley, Fallon, and some people even find us from other states! We are based in Nevada.
I had hydraulic levelers installed on my motorhome in Truckee, and love the convenience of being completely level no matter where we camp for the night. Saved me about $4,000 compared to the other shops around and was worth the drive to Reno to work with All Things RV & Solar. Will definitely recommend you guys!
Our bathroom exhaust fan was replaced with a newer model after the old one died, and the new one is quieter and moves more air. We also ended up having our oil changed in the generator as well as a new air filter. Great work and friendly service. If you're in Reno, look no further.
We upgraded our solar system and added lithium batteries and now we can spend a lot more time on the road. We will be calling you when we add more panels next season but excited to see what we can do with our new system. Thanks for making it easy for us!
Mobile RV Service
Call, text, or request a service appointment right away by clicking that big orange button below. Some work will be performed at your location in Reno, Sparks, etc., but other services (primarily custom solar systems) will require a drop-off.
Brands we are affiliated with and certified as a licensed reseller / dealer
Solar Panels
We are official dealers with several of the top solar panel manufacturers, including Newpowa, Zamp, Renogy, Rich Solar, and more.
Lithium Batteries
We are partnered with Lion Energy as well as Dakota Lithium, Renogy, Newpowa, Battleborn, and others.
Leveling Systems
We are certified installers for Equalizer Systems as well as Lippert and their line of Ground Control leveling systems.
RV Appliances
We are affiliated with Dometic, Norcold, Coleman, RecPro, Lippert, and Furrion to name a few manufacturers we are partnered with.
RV Furniture
We offer a lineup of furniture from RecPro and roller shades from various window treatment manufacturers.
Towing Equipment / Flat Tow Hardware
We are certified dealers and installers for Roadmaster for flat-towing equipment.